Events
URHP & AMH Summer Gathering 2023
JULY 7TH - 9TH 2023

The Purley Chase Centre, Atherstone, CV9 2RQ
"Celebrating our Unity and Powerful Future"
A Conference for Qualified Herbalists & Herbal Students
We are excited to announce this year's joint URHP & AMH summer conference. A celebration of our herbal families from our historical roots to the present day and our future together in our communities.
An opportunity to meet new and old friends, informative and inspirational talks, market stalls, herbal walks, fire ceremony and a forum together with the People's Health Alliance, exchanging creative visions and action in our fields of wellness and health care. This is an opportunity to learn and share from the wealth of wisdom, knowledge and experience in our herbal community. The conference begins from Friday 4pm and finishes after lunch on Sunday at 2pm.
There is NO conference fee as this is being paid by the URHP & AMH conference fund, however please contact the UHRP registrar Trixie Vorderman at urhpregistrar@yahoo.com to book your conference place. As places may be limited at Purley Chase, we are advising members to book before the end of March.
If you are staying at Purley Chase then book directly with them for accommodation and meals. Deposits are paid also directly to Purley Chase whether you are a day delegate (£10 deposit) or staying for one night or the whole weekend (£40 deposit). Please book here
Any members wishing to display herbal goods / books at the conference, please contact Alicia at aliciasawaya.uk@gmail.com
---
Yellow Flags – Waving or Drowning?
Recognising and decoding the signals of distress are an important part of our work as herbalists. Sometimes it may be that beliefs, perspectives and life experiences can become obstacles to wellbeing. The yellow flag model can help us to spot these obstacles, reframe them, and help to empower people to overcome them.
In this presentation we will explore the origins and development of the yellow flag system, consider ways that it might be relevant to herbal practice, and maybe work together and share our experiences to see if we could use it as a way to empower ourselves and herbal medicine.
Phil Deakin - BSc (Sheffield and Lincoln) MB ChB MNIMH MCPP MURHP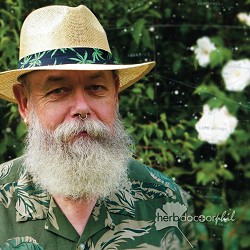 Phil's route to herbal practice has encompassed work as a doctor in hospitals, primary care and unscheduled care settings. Although he now identifies as a herbalist, his experiences in conventional healthcare have equipped him to reference a number of perspectives when supporting people with their health and wellbeing as a herbal practitioner.
The Heart of the Matter
The integrative herbal medicine treatment of the cardiovascular system with the focus on high blood pressure.
Dr. Edward Thompson - MB ChB, MA, MRCGP, MF Hom, MARH, FURHP, MBRCP, Dip BSLM
Dr Edward Thompson is a GP Partner in Cumbria with an expertise in Integrated Medicine. He teaches at the Leicester and Lancaster Medical Schools.
He graduated from St Andrews University with an Arts Degree (MA) in 1990 and then studied Homeopathy at the College of Homeopathy (LCH) from 1990 - 1993. He studied herbal medicine completing the East West Course in herbal medicine (EWCH) in 1994, and completed the Ayurvedic Medicine Studies Program at the Ayurvedic Institute in Albuquerque USA in 1994. He studied Chinese herbal medicine with the Renshu College of Chinese Medicine (Dip CHM) qualifying in 2000, as well as acupuncture at The Southwest College of Oriental Medicine (Dip. Ac.) from which he qualified in 1998. He also completed further herbal medicine modules at Westminster University from 1999-2002. He graduated from Leicester Medical School (MB ChB) in 2007 and completed his GP training in 2012 and gained a Diploma in Lifestyle Medicine in 2020 (Dip. BSLM).
He is a member of the Royal College of General Practitioners (MRCGP), the Faculty of Homeopathy (MF Hom), the Alliance of Registered Homeopaths (MARH), the British Register of Complementary practitioners (MBRCP), and is a fellow of the Unified Register of Herbal Practitioners (FURHP).
Meditation & Gregorian Chant
Rumana Zahn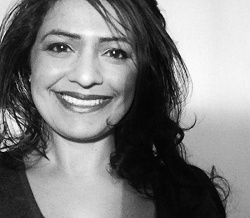 Rumana's early career as a microbiologist led her to explore the use of natural medicines in restoring health. Trained as a herbalist, naturopath, homeopath, acupuncturist, iridologist, kinesiologist and yoga teacher and now with over 30 years' experience in clinical practice she is Director at Clinic Naturae, a member of the board at the Herbal Alliance, former Chair and council member to the Association of Master Herbalists and teaches in the UK and internationally. Her keen interest in research has led her to publish her work in major journals of medicine. Practicing in the vibrant city of Newcastle upon Tyne, Rumana also enjoys yoga, meditation and chi gong as well as dancing Argentine tango and singing in a Gregorian chant choir.
---